CLEAN AND SOBER RADIO PODCAST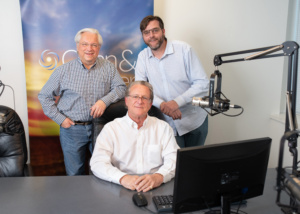 Did you miss the live broadcast? Now you will never miss another program. When you subscribe to the Clean and Sober Radio Podcast, episodes automatically download to your smartphone or computer. Clean and Sober programs are available for download using the services posted on this page.
HOW TO SUBSCRIBE:
On iTunes
To listen via Apple Podcasts click HERE. Then, click on the Clean and Sober subscribe button!

Windows PC users will first need to first download the iTunes software.
On Android
If you listen to podcasts on an Android phone, click on this button to subscribe.

On Google Play
Google Play now offers podcasts to Google Play Music users. Subscribe on Google Play.

RSS Feed
There are several other podcast apps available for Android phones and devices.
You can also copy this RSS feed URL into your favorite podcast application.
https://www.blubrry.com/feeds/cleanandsoberradio.xml
Plus, remember that you can:
Stream episodes free from our ARCHIVE page on this website where you will find a complete archive of Clean and Sober Radio with Gary Hendler.
Listen to the program live Fridays at 3:00 PM on WWDB-AM Talk 860.
Listen to the rebroadcast Sundays at 10:00 AM on 610 Sports Radio and Mondays at 2:00 PM on WWDB-AM Talk 860.